MECHANICAL SERVICES IN FARMINGTON CT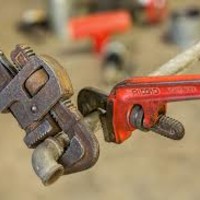 Farmington, CT Mechanical Services
Mid-State Mechanical is the right choice for mechanical services in Farmington.
We evaluate your current system or situation, thoroughly explain the available options, and make expert recommendations that fit your specific needs and budget.
Do you need help with a heat or air conditioning problem in Farmington?
We offer 24/7 service along with repair and maintenance of all equipment makes and models. While customers often select us for our extensive experience, it's our successful, non-intrusive process that makes projects go smoothly and customers appreciative.
Do you need to need maintenance on existing units? Or convert your existing system to gas?
Mid- State Mechanical wants to help you save money and improve your comfort. Whether you're considering oil to gas conversion, or you need to repair, replace or maintain the heating system in your home, you can trust us to meet your needs. Call Mid-State Mechanical at 860-635-3230, and one of our friendly associates will be happy to assist you with the oil to gas conversion needs of your Farmington CT home.
For mechanical services in Farmington, CT, call Mid-State Mechanical 860-635-3230.
FREQUENTLY ASKED QUESTIONS:
What are mechanincal services?
Mechanical service is the proper maintenance and servicing of all HVAC components.
What is the difference between a Mechanical Contractor vs a Heating Cooling Contractor?
Mechanical contractors are knowledgeable and diverse in all HVAC systems and components.
When do I need mechanical services?`
You need mechanical services on a yearly basis.