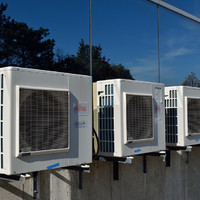 Air Conditioning in CT
AC Installation and Repair
Mid-State Mechanical is the right choice for AC installation and repair.
We evaluate your current system or situation, thoroughly explain the available options, and make expert recommendations that fit your specific needs and budget.
Air Conditioning Coupon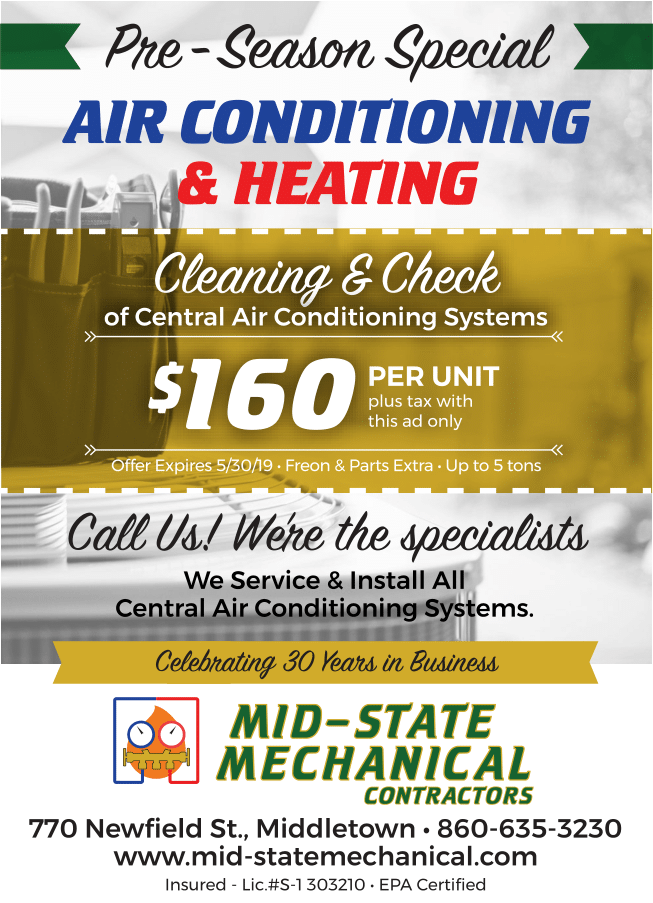 Do you need help with an air conditioning system?
It is important to identify AC issues at their source so that they are solved rather than covered up. If you need service or repair, our technicians work on all makes and models. They will thoroughly inspect the system, including your filters, to ensure that everything is working at peak efficiency. We take a comprehensive approach to air conditioning repair to ensure that problems aren't just covered up -- they're solved. We service all major brands of air conditioners including Lennox, Carrier, York, Coleman, AmeriStar, American Standard and Mitsubishi.
Do you need to replace you air conditioner? or add air conditioning to your home?
If you do not currently have central air in your home, why not schedule a time for us to visit you, evaluate your home's needs, and discuss the benefits and costs of making the switch?
We'll walk you through the services we offer and the systems we install in order to find an option that fits your budget and saves you money on your energy bill. Through our "whole-house approach" to home improvements, we make sure that your AC systems work with your other systems to improve the home's overall performance and comfort.
"Call us - We're the Specialists!"
For A/C sales or service in CT, call Mid-State Mechanical 860-635-3230.
Air Conditioning Services We Provide:
Frequently Asked Questions
Should I leave my A/C on the whole summer season or can I turn it off on nice days?
Central A/C systems should be left on because the house is being dehumidified while it is cooling. It is more economical to leave it running.
Do I need to have my A/C system maintained every year?
Yes, the mechanical parts need to be serviced. The condensate drain needs to be cleaned yearly, the filter needs to be changed or cleaned yearly, and the indoor coil needs to sanitized yearly.
How many times per year do I need to change my air filter?
At least once per year.