MAINTENANCE CONTRACTS IN CT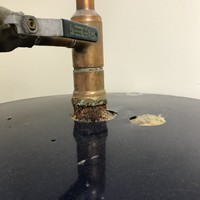 HVAC Service Contracts
Heating Maintenance Contracts
Have your heating system checked annually.
Oil systems need filter and nozzle changed, flue passages cleaned and inspected.
Conduct a combustion efficiency test to insure proper burner operation.
Oil any circulator pumps and motors with oil ports.
Gas hot air furnaces need to have a visual inspection of the heat exchanger.
Gas boilers and furnaces need to burner tubes cleaned.
Air Conditioning Maintenance Contracts
Replace your air filter at the beginning of each season.
Don't forget to remove your cover on the outdoor unit.
Annual clean and check both indoor and outdoor coils. Coils should be professionally cleaned prior to the cooling season.
The condensate drain pan and drain should be cleaned prior to the cooling season.
Any motors that have oil ports should be oiled prior to the cooling season.
Freon pressures should be checked.
Call the specialists at Mid-State to discuss a HVAC service contracts for your home or business at 860-635-3230.
FREQUENTLY ASKED QUESTIONS:
Do I need a contract even though its a new system?
Yes, all mechanical systems need maintenance, just like your automobile.
Do I get priority service with a contract?
Yes, all contract customers get priority service.