DUCTLESS MINI-SPLITS IN MADISON CT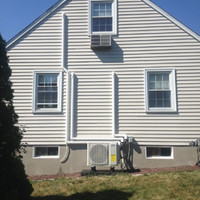 Residential & Commercial Ductless Mini-Split System Installation and Service in Madison, CT
WHAT IS A DUCTLESS MINI-SPLIT SYSTEM?
Ductless heating and cooling systems are very effective systems that deliver warm or cool conditioned air directly to the different rooms in your home, without the use of ducts. You may also hear them termed mini-split, multi-split, or variable refrigerant flow (VRF) heat pumps or air conditioning systems.
Ductless mini-split heating and cooling units use little heating and cooling air handlers for every particular room, so installing a ductless mini-split system makes it simple to install heating and cooling zones in your house. Some ductless systems can support up to four indoor units that can produce heating or cooling, and each of these air handler's temperatures can be managed individually via its wireless thermostat.
People looking for Ductless Mini-Split Systems commonly look for: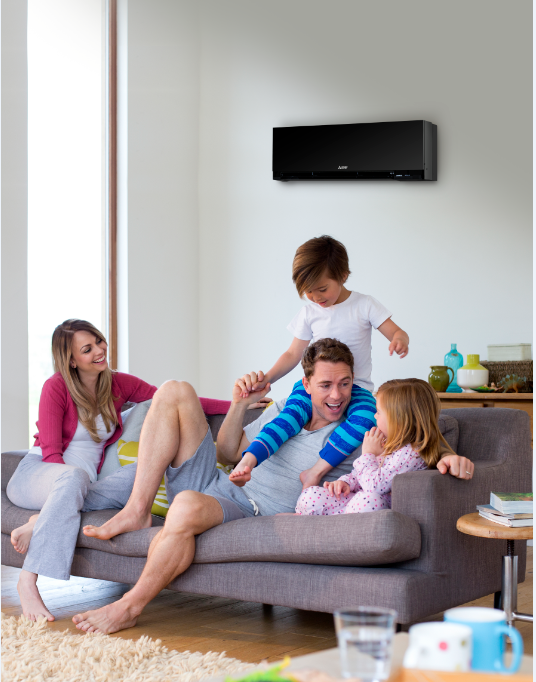 Split HVAC system
Mini-split system
Ductless
Since mini splits have no ducts, they bypass the energy losses connected with ductwork of central forced air systems. Duct thermal losses can estimate for more than 30% of energy consumption for space conditioning, especially if the ducts are in an unconditioned space such as an attic. So this makes a ductless mini-split very economical.
"Call us - We're the Specialists!"
For A/C sales or service in Madison, CT, call Mid-State Mechanical 860-635-3230.
Ductless Mini-Splits Services We Provide in Madison, CT:
FREQUENTLY ASKED QUESTIONS:
What is a heat pump?
A heat pump is an A/C system designed to provide heat by means of running the system in reverse.
Are heat pumps effiecient?
Yes, the newer higher efficiency units 16-22 seer are very efficient down to 20 degrees outside.
Madison Ductless Mini-Splits Photo Gallery